From the publisher's description:
After two rollicking New York Times bestselling adventures through Western literature, resourceful BookWorld literary detective Thursday Next definitely needs some downtime. And what better place for a respite than in the hidden depths of the Well of Lost Plots, where all unpublished books reside?
But peace and quiet remain elusive for Thursday, who soon discovers that the Well is a veritable linguistic free-for-all, where grammasites run rampant, plot devices are hawked on the black market, and lousy books—like the one she has taken up residence in—are scrapped for salvage. To make matters worse, a murderer is stalking the personnel of Jurisfiction and it's up to Thursday to save the day.
Characters
Edit
The Bellman
Miss Havisham
Sergeant Mary Jones
Jack Spratt
Wyatt
DC Baker
Arnold
TSI-1404912-A
TSI-1404912-B
TSI-1404912-C
ibb
obb
Tibbit
Dr. Singh
Unnamed Police Officer No. 1
Unnamed Police Officer No. 2
Granny Next
Great Panjandrum
WordMaster Libris
Akrid Snell
Alfred Garcia
Mr. Grnksghty
Tozer
Mr. Hyde
Blofeld
Von Stalhein
Wackford Squeers
Emperor Zhark
Mrs. Tiggy-winkle
Jabberwock
Rataxis
Medusa
Big Martin
Nigel
Harris Tweed
Mother Jaguar
Painted Jaguar
David Perkins
Mathias
Louis Zborowski
Clive Gallop
Parry Thomas
Toredlyne
Highworth
Mr. Toad
DH-82
Commander Trafford Bradshaw
Stickly-Prickly
Slow-Solid
Melanie Bradshaw
Plum
Mr. Starboard
Organizations
Edit
Council of Genres Book Inspectorate
Idea Sales and Loan
Hedgepigs Society
Council of Genres
Misspelling Protection Squad
Eradications Anonymous
JurisTech
Well of Lost Plots
Outland
BookWorld
Crimea
Caversham Heights
Sunderland
St. Tabularasa's Generic College, BookWorld
Slaughtered Lamb
Grammasite research facility
Terminology
Edit
Footnoterphone
Dingo scout car
Inbook exchange liaison officer
TransGenre Taxi
Grammasite
Generics
Parenthiums
Mrs. Beeton's Complete Housekeeper
Library Subbasement Gazetteer
The Word
Jurisfiction Standard Entrance Exam
UltraWord
ReadZip
Krell
Thraal
Triffid
Verbisoid
Verminator
TravelBook
Parataxis
Fictionalzoology
Code-word protected
Movable Type
Parenthium
Yahoo
Houyhnhnm
Adjectivore
Nounfish
Bookworm
Mispeling vyrus
Dictosafe
Higham Special
Mindworm
ImaginoTransferenceRecordingDevice
Holesmith
Grammatacist
Pacesetter
Mood-monger
Paginator
Echolocator
Spellchecker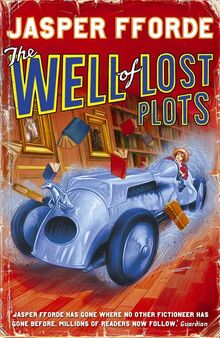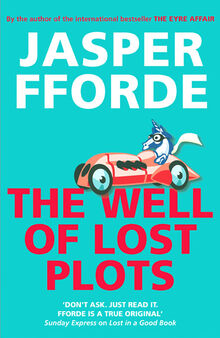 Ad blocker interference detected!
Wikia is a free-to-use site that makes money from advertising. We have a modified experience for viewers using ad blockers

Wikia is not accessible if you've made further modifications. Remove the custom ad blocker rule(s) and the page will load as expected.