From publisher's description:
The Gingerbreadman—psychopath, sadist, genius, and killer—is on the loose. But it isn't Jack Spratt's case. He and Mary Mary have been demoted to Missing Persons following Jack's poor judgment involving the poisoning of Mr. Bun the baker. Missing Persons looks like a boring assignment until a chance encounter leads them into the hunt for missing journalist Henrietta "Goldy" Hatchett, star reporter for The Daily Mole. Last to see her alive? The Three Bears, comfortably living out a life of rural solitude in Andersen's wood.
But all is not what it seems. How could the bears' porridge be at such disparate temperatures when they were poured at the same time? Why did Mr. and Mrs. Bear sleep in separate beds? Was there a fourth bear? And if there was, who was he, and why did he try to disguise Goldy's death as a freak accident?
Jack answers all these questions and a few others besides, rescues Mary Mary from almost certain death, and finally meets the Fourth Bear and the Gingerbreadman face-to-face.
See also
Edit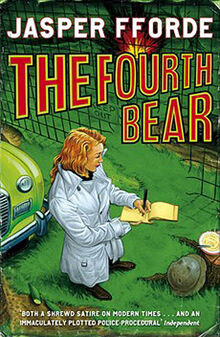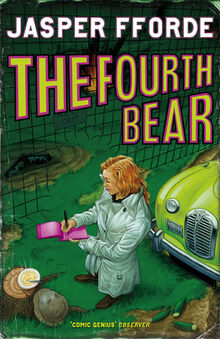 Ad blocker interference detected!
Wikia is a free-to-use site that makes money from advertising. We have a modified experience for viewers using ad blockers

Wikia is not accessible if you've made further modifications. Remove the custom ad blocker rule(s) and the page will load as expected.