From the publisher's description:
Great Britain circa 1985: time travel is routine, cloning is a reality (dodos are the resurrected pet of choice), and literature is taken very, very seriously. Baconians are trying to convince the world that Francis Bacon really wrote Shakespeare, there are riots between the Surrealists and Impressionists, and thousands of men are named John Milton, an homage to the real Milton and a very confusing situation for the police. Amidst all this, Acheron Hades, Third Most Wanted Man In the World, steals the original manuscript of Martin Chuzzlewit and kills a minor character, who then disappears from every volume of the novel ever printed! But that's just a prelude...
Hades' real target is the beloved Jane Eyre, and it's not long before he plucks her from the pages of Bronte's novel. Enter Thursday Next. She's the Special Operative's renowned literary detective, and she drives a Porsche. With the help of her uncle Mycroft's Prose Portal, Thursday enters the novel to rescue Jane Eyre from this heinous act of literary homicide. It's tricky business, all these interlopers running about Thornfield, and deceptions run rampant as their paths cross with Jane, Rochester, and Miss Fairfax. Can Thursday save Jane Eyre and Bronte's masterpiece? And what of the Crimean War? Will it ever end? And what about those annoying black holes that pop up now and again, sucking things into time-space voids...
Characters in the book
Edit
Organizations in the book
Edit
Places in the book
Edit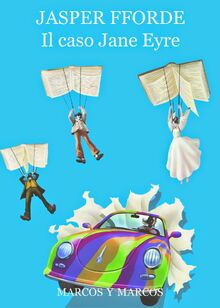 Terms used in the book
Edit
See also
Edit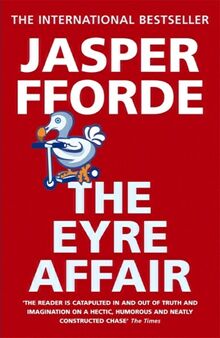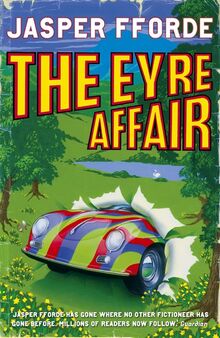 Ad blocker interference detected!
Wikia is a free-to-use site that makes money from advertising. We have a modified experience for viewers using ad blockers

Wikia is not accessible if you've made further modifications. Remove the custom ad blocker rule(s) and the page will load as expected.